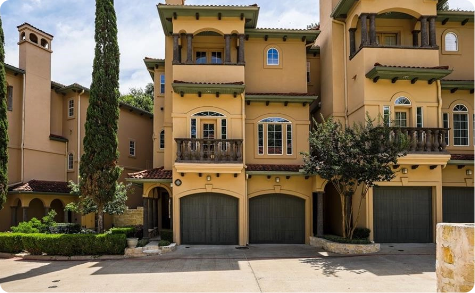 Heiser Development Corporation
Heiser Development Corporation is a multi faceted development company with three divisions specializing in architecture, construction, and management. The architecture division has designed several apartment, office, and commercial buildings and is a member in good standing with American Institute of Architects and the Texas Society of Architects.
The construction division specializes in construction management and has managed the construction of over $100,000,000 in various apartment, office, condominium and commercial buildings. Prior successful projects include a $20,000,000 condominium project known as the Villas of Lost Canyon. This project consists of 30 units and a commercial building.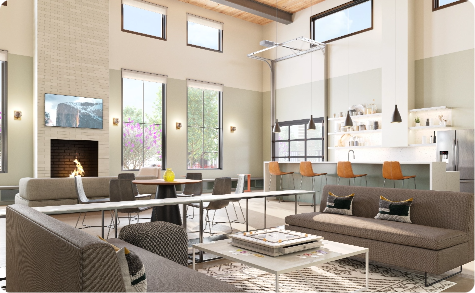 The management division (Harris Management) has experience in managing apartments, shopping centers, office buildings, homeowners associations, and raw land. Harris Management currently manages a real estate portfolio consisting of a luxury living condominium community, office buildings, restaurants, shopping centers, Mini warehouses, and ranches. It is a member of the Texas Apartment Association and the Texas Board of Realtors.
Heiser Development Corporation designs, builds and manages all its projects with ownership in mind. It strives to use dynamic but efficient designs, the latest in construction management techniques and adds the personal touch in its management operations, creating a pleasant living and working environment.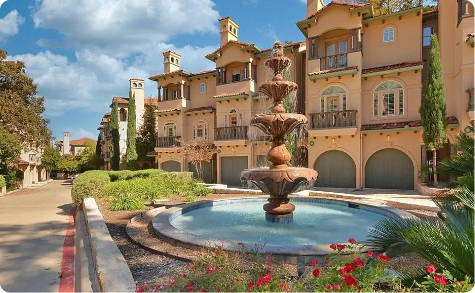 We are a full-service property management company serving Austin, Texas. The rental business has become more and more complex because of new laws on landlord/tenant relations, credit practices, fair housing, and property conditions. Our staff remains current on investment property issues. Our property management team saves you money by maximizing income and minimizing expenses, increasing your net rental income.
Locally owned, Harris Management professionally manages each property as if it were our own personal investment. We offer our clients the advantages of having managed a large quantity and a variety of different property types over the past 45 years. We have leased and managed multifamily properties, homeowner associations, office and retail buildings, and even raw land. Our most recently managed portfolio totaled approximately $55 million. Our clients use our diverse experience to their advantage. Periodic and timely inspections of your property allow us to stay on top of issues that will maintain and enhance the value of your property, and keep tenants and homeowners in line with any property or community policies.
Leasing
Leasing is the cornerstone of a successful investment property management program. We are experienced in marketing rental property, and generating prospects to convert them into rent paying tenants. Tenant screening is performed in the pursuit of quality tenants.
Accounting
A prerequisite of sound management is prompt and decisive action against any tenant that does not pay the rent due, or homeowner who fails to pay his or her assessment as required. At the end of each month our clients receive an easy to read statement showing all rents and other monies received, all disbursements made, and the ending cash balance along with copies of bank statements and any invoices paid. We provide accurate and timely accounting.
Maintenance & Repair
We use our own in-house service staff when available, and use insured and qualified service contractors when their services are needed. For in-house service staff, we bill for only the time spent performing work for each property, with no minimum time. We do not mark up or add a surcharge for any supplies or services to our clients. Each account has a predetermined authorization limit, and each client is contacted prior to us ordering work that exceeds this limit. We are on call 24 hours a day, 7 days a week to respond to emergencies. We strive to provide prompt courteous service while keeping our client's bottom line in mind.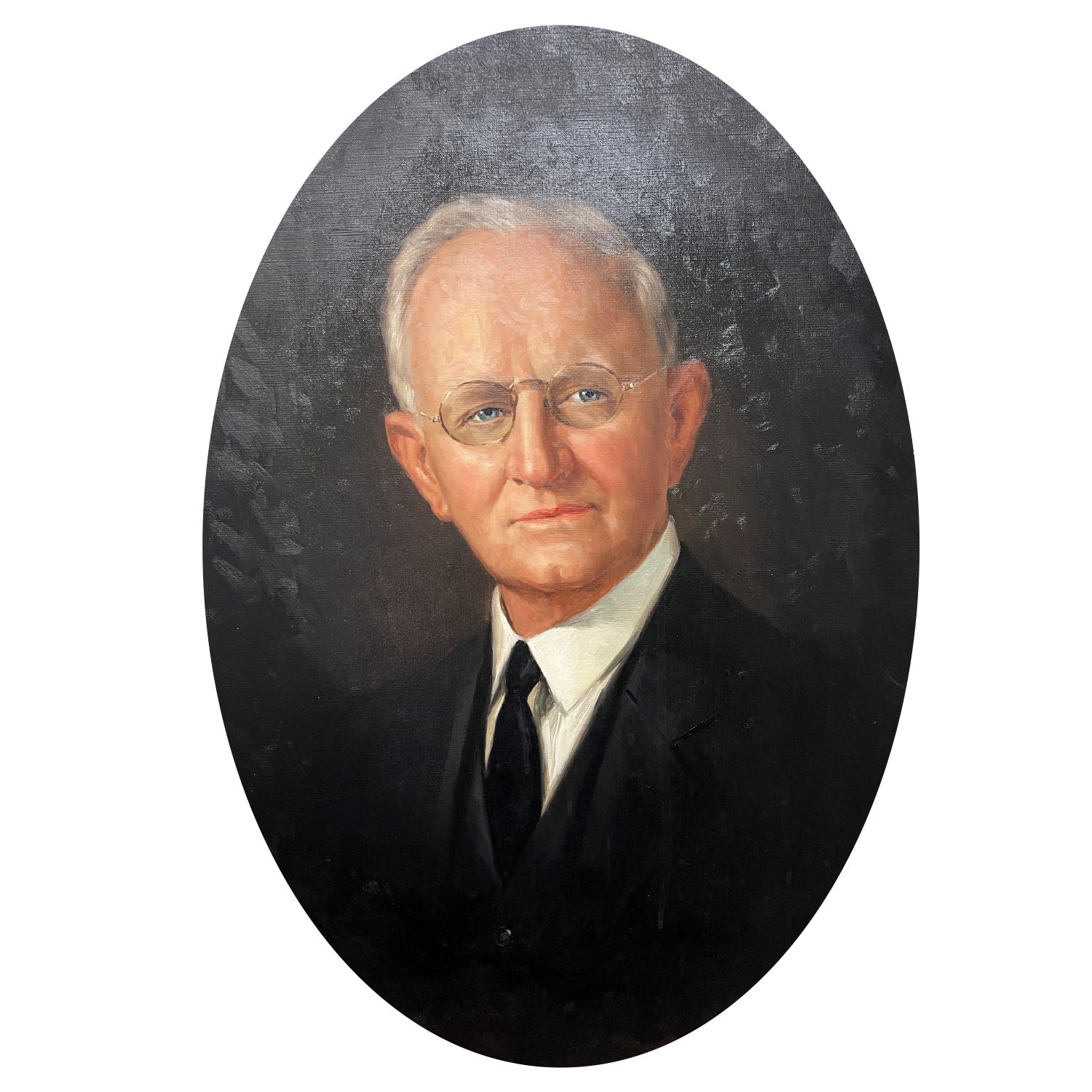 Heiser Development's real estate lineage dates back to 1911 with roots in both Dallas and Austin beginning with William Bradfield, a founder of Southern Methodist University.
William's son, Landon Bradfield, moved to Austin and entered into real estate with his father-in-law, Tom Walling, in the 1920's and, under the firm Walling-Bradfield-Brush, developed Pemberton Heights - a neighborhood of stately West Austin homes. Their development of Pemberton Heights ranked with two other Texas projects – Highland Park in Dallas and River Oaks in Houston. Other subdivisions developed by the partnership at the time included Wilshire Wood, Vance Park, and Sleepy Hollow on Lake Austin.
Landon Bradfield and his son, Tom Bradfield, entered into a partnership together and were instrumental in the development of MoPac. Known at the time as Bradfield-Cummins Inc., the firm developed North and South MoPac as well as Barton Skyway. The office market transpired as one of the most dynamic in the state. Notable office projects include Barton Oaks Plaza I – V, Barton Skyway I – II, & Spyglass I – II; the company also developed the subdivisions of Highland Hills, and Foothills Parkway.
Tom Bradfield and his son-in-law Robert Heiser joined up together in 1984.
Since Robert joined the company, Heiser Development has grown exponentially, and has developed numerous successful commercial and multi-family projects all over central Texas.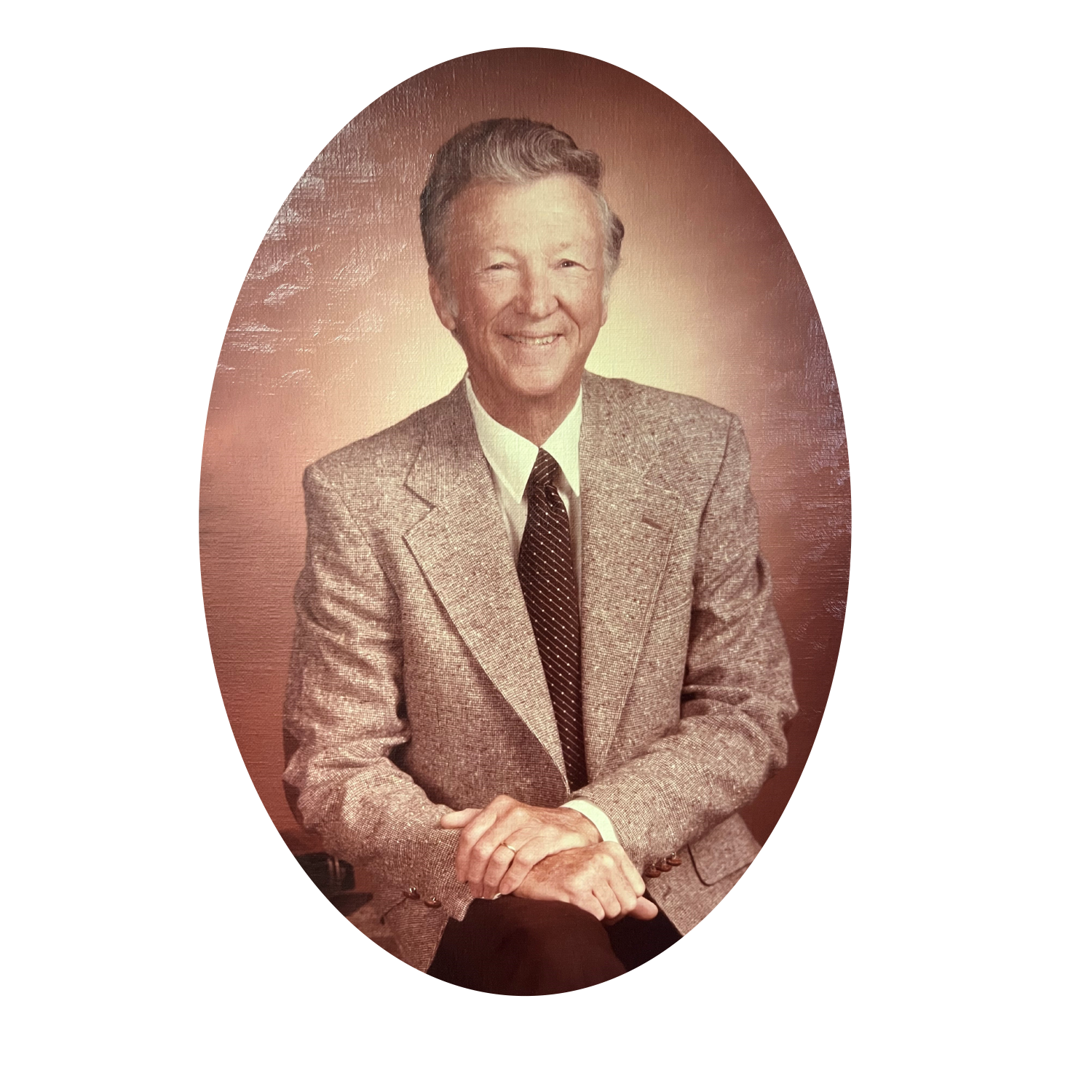 Current and Recent Developments
Abacus West, 11788 Culebra Rd, San Antonio, TX 78253 - 272 Apartments-Residential
Abacus Alamo Ranch, 11788 Culebra Rd, San Antonio, TX 78253 - 320 Apartments-Residential
Abacus Southside, 304 East William Cannon, Austin, TX 78745 – 140 Apartments-Residential
1529 Barton Springs Road, Austin, Texas 78704 – Office / Retail 
Villas @ Lost Canyon HOA, Austin, Texas 78704 – Condominiums 
Recent Acquisitions
Jackson Square Apartments, 2500 Jackson Keller Rd., San Antonio, Texas 78230 – Apartments 
Agave at Willow Creek, 3327, Irving TX 75061-Apartments
Under Management
The Guild Lofts- Austin, Texas 78704 - Condominiums
Villas @ Lost Canyon HOA, Austin, Texas 78704 – Condominiums 
1529 Barton Springs Road, Austin, Texas 78704 – Office / Retail 
Past Developments
The Guild Lofts- Austin, Texas 78704 - Condominiums 
South Lamar Storage, 2201 Kinney Rd., Austin, Texas 78704 - Climate Storage 
Barton Hollow, 1701 Spyglass Rd., Austin, Texas 78746 - Condominiums 
Walden Oaks Apartments, 6804 Capitol of TX Highway, Austin, Texas 78731 - Residential
Court of 3 Sisters, 504 W. 24th & Nueces, Austin, Texas 78746 - Retail 
TX Land & Cattle, 1101 S. Mopac, Austin, Texas 78746 - Retail 
IHOP, 1101 S. Mopac, Austin, Texas 78746 - Retail 
The Park at Barton Creek, 1701 S. Mopac, Austin, TX 78746 - Office 
Spyglass Creek Office, 1401 S. Mopac, Austin, TX 78746 - Office 
Spyglass Office, 1501 S. Mopac, Austin, TX 78746 - Office
Barton Skyway Office, 1601 S. Mopac, Austin, TX 78746 - Office 
Barton Oaks Bldg 5, 901 S. Mopac, Austin, TX 78746 - Office 
Barton Oaks Bldg 4, 901 S. Mopac, Austin, TX 78746 - Office 
Windtree Apartments, 3303 Esters Blvd, Dallas, Texas 75062 - Residential 
Westgate Village Shopping Center, 3701 Esters Rd, Irving, TX 75038 - Retail 
Westgate Village Car Wash, 3701 Esters Rd., Irving, TX 75038 - Retail 
Pioneer Crossing Apartments, 2503 Estrada, Dallas, Texas 75061 - Residential